I've been meaning to post something about Sean Kochel for quite some time. I'll be honest, the holidays make me incredibly lazy. But now I am, officially, off my ass so here goes.
About 3-4 years ago, I was at the People's Market here in Missoula. The People's Market is sorta like the Farmer's Market (and it happens on the same day) except it's more about crafts and whatnot. Anyway, I was drawn to a little tent that had about a half dozen cigar box guitars. I spent some time talking with the craftsman involved in their creation (Sean Kochel) and I got pretty excited. The fret markets used 22 caliber shell casings and the nut and bridge of the guitar were made with elk bone. I pretty much had to have one and I'm pretty sure I paid less than $100 for it. This was my first cigar box guitar purchase and I was already addicted. That first cigar box guitar had 4 strings and it was tuned to an open G. But, it didn't take much thinking for me to realize that I needed a Cigar Box Ukulele!
So, shortly thereafter I asked Sean to make me a ukulele. It was made from reclaimed barn wood and this one actually used a hand-wound pickup instead of a piezo. Oh wait... maybe I didn't mention that before. The original cigar box guitar I bought from Sean was electric! It sounds pretty rad out of an amp. Here, check out this video:
Well, here it is, several years later and Sean is making all sorts of stuff now. Here's some pictures: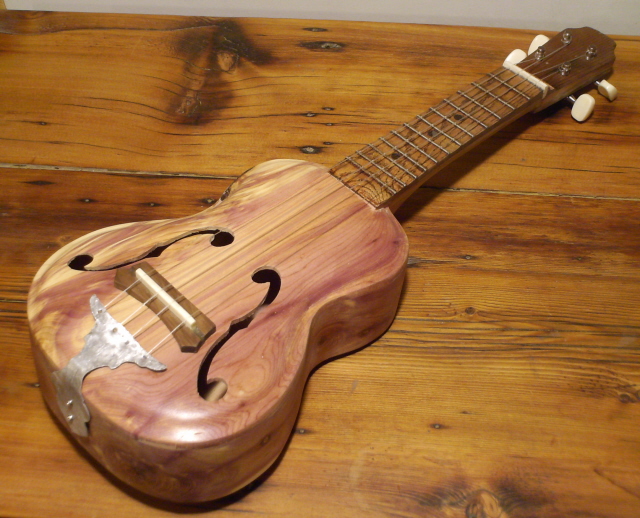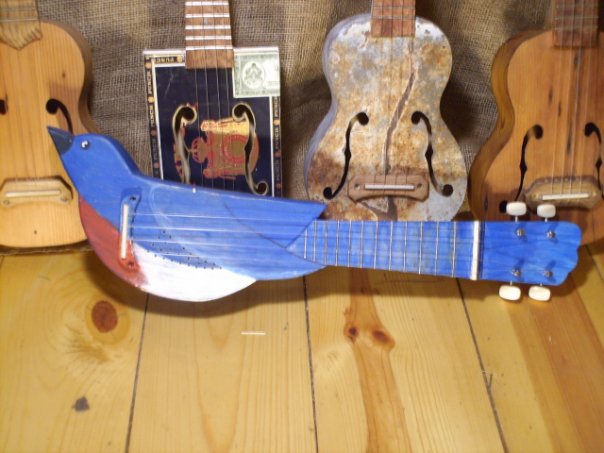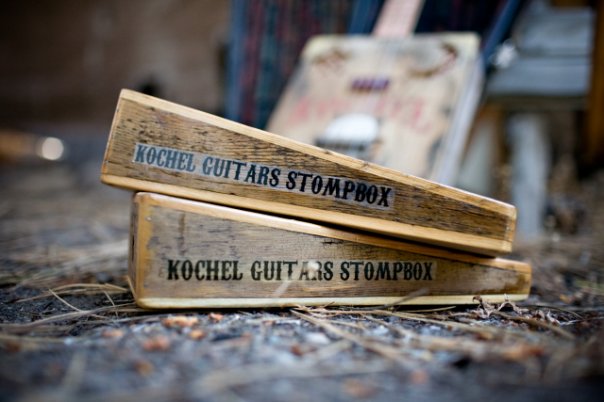 As you can see, Sean isn't just making cigar box guitars or cigar box ukuleles anymore.  He's also making Stompboxes and cigar box amplifiers!  If you want to learn more then just check out the Kochel Guitars Facebook Page or the Kochel Guitars website.